COLUMBIA MARINE SALES
Gillgetter Pontoons-Qwest Adventure-Qwest LS-Paddle Qwest-Qwest Edge-Qwest Angler-Torqeedo Electric Engines
Compact Pontoon Boats
Compact Pontoon boats - luxury and performance in a small package.
Apex Marine with their Gillgetter and Qwest models set the industry standard for quality, luxury, and performance in a compact pontoon.
Gas or electric powered, don't think for a minute that buying a compact pontoon boat means you have to give up anything you can get in a full size boat. Sure you can get a small boat with minimal power and limited options but you can also get the same performance and features that you get in the bigger boats with bigger price tags.
Apex Marine boats offer the same strength of construction, luxurious interiors and performance as boats costing two and three times as much.
Let's talk about your options.
Gillgetter models.
A legacy of efficient and dependable pontoon boats, this series is our original compact pontoon design with quality standard features and affordable amenities. Gillgetter models come in lengths from 13 to 15 feet with 6 and 7 foot widths and are perfect for smaller bodies of water. Gillgetters are available in several different models.


Tiller model- requires only an in-expensive tiller model outboard for power and can be had in numerous configurations.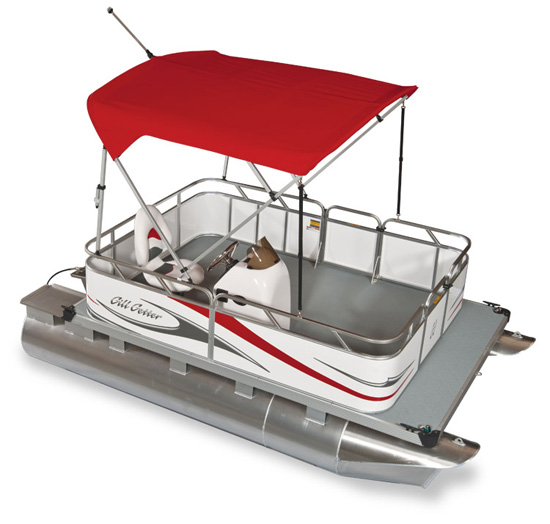 Outfitter model- Can be built with only a driver's seat or any way you like, a perfect work platform or fishing boat. Can also be configured for any special need you may have.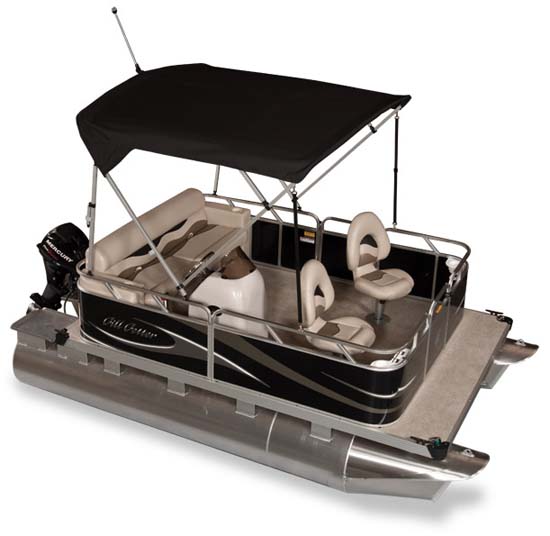 Fish N Cruise- Designed for fishing fun with 2 swivel base chairs up front and a bench seat with built in aerated bait well in the rear. Built in fishing rod, tackle, and cup holders complete the package.




Family Cruise- Family fun in its most basic form. Rear bench seat with armrests and 2 front bench seats, built for economical comfort and cruising.
Qwest Edge series.


Make the most of your time on the water with our new edge series. Efficient and streamlined designs with robust construction offer an incredible value. Taking comfort, style and affordability to the edge is what this series is all about. The Edge models are perfect for those who want to buy upstream but don't need all the amenities. The discerning buyer will know they are getting a boat that has everything they need without skimping on their boating opportunities.

Qwest Adventure series.



The perfect pontoon for the pack up and go or maybe let's not bother making plans adventure. At first glance, you will notice the Qwest Adventure Series boasts obvious style and good looks. Upon further inspection, you will find it delivers an ideal blend of comfort, quality and versatility that makes it easy to adapt to whatever comes your way.
Qwest LS.


Quality in every detail, a high end luxury pontoon boat, the Qwest LS offers elegant styling and fine detailing with exclusive amenities and promises to be the ultimate in comfort to make you the envy of the water. From 14 to 22 feet and available in numerous configurations, these boats rival any luxury pontoon in fit, finish and features. If you want a "premium" pontoon but only need it in a "compact" size, look no further than the "Qwest LS" by Apex Marine. From its Stainless steel cup holders to its JBL stereo, comfort and luxury are what this boat is all about. Outstanding color choices and custom graphics let you stand out from the other boats on your lake.
And remember all Gillgetter and Qwest models are available with gas or electric power. If a "compact" pontoon is what you need, you just can't beat the quality and performance of a boat built by Apex Marine!
---